The workers' compensation system exists to support workers receiving the compensation they need to recover from workplace injuries. A workplace injury can happen unexpectedly in countless different ways, and people working in all industries face unique risks every day in their workplaces. California enforces some of the most robust workers' compensation laws in the country, and all injured workers have access to the workers' compensation claim process.
If you have been injured at work, it's important to have some understanding of the workers' compensation claim process and what you can expect from filing your claim. The claim process is often more difficult than many claimants expect, and numerous issues could potentially arise even in a seemingly straightforward claim.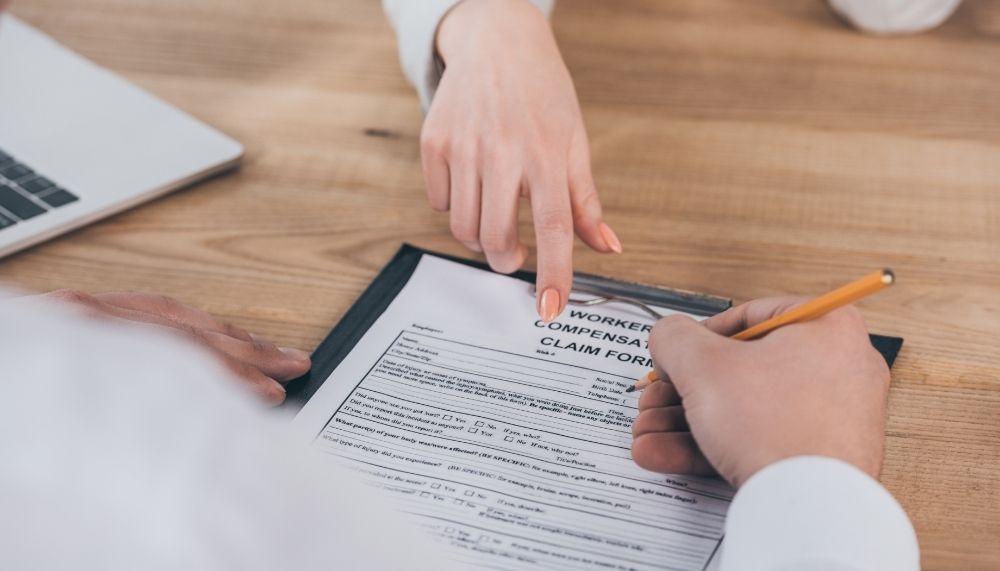 The Filing Process
California state law requires every employer to carry workers' compensation insurance. This type of insurance works similarly to most other forms of insurance coverage. The policyholder pays a premium to maintain coverage, and the insurer provides coverage when a covered event occurs. Workers' compensation insurance carriers typically determine premium rates based on the perceived level of risk. If an employer runs a relatively dangerous operation or works in a hazardous industry like construction or manufacturing, their workers' compensation premiums may be quite high. Conversely, an employer that operates an office building is likely to have a relatively low premium since the perceived risk of employee injury would be considered minimal.
When an employee sustains an injury at work, they should notify their supervisor of the incident immediately and seek emergency medical treatment if necessary. The supervisor should provide the injured employee with the claim forms they will need for their workers' compensation claim and supplemental materials, such as the list of approved physicians they can visit for examination after their injury. While an injured employee can see any available doctor in an emergency, they typically must see an approved workers' compensation physician before filing their claim for benefits.
The workers' compensation doctor will assign the injured employee a disability rating based on the severity of the injury. This rating will be a crucial factor in the workers' compensation insurance carriers' determination of benefits for the employee. Workers' compensation generally covers all medical treatment a claimant requires and will pay disability benefits if the claimant is unable to work for an extended time due to their injury. The amount paid hinges on the severity of their disability and whether they can return to work.
How Do Disability Benefits Work?
The workers' compensation insurance carriers in California award disability benefits based on several factors. The claimant's disability rating plays a key role in these determinations, and the insurance company will want to determine the severity of the claimant's injury and the likelihood of them experiencing long-term medical complications because of it. When a claimant qualifies for disability benefits, these benefits are awarded on a temporary or permanent basis.
Most claimants qualify for temporary disability benefits that last until they are able to return to work or for a maximum of 104 weeks. These benefits usually equal about two-thirds of the claimant's average weekly wages during the year prior to their injury. Permanent disability benefits are typically reserved for severe injuries resulting in permanent disability. If a workplace injury is likely to prevent a claimant from ever returning to work, the workers' compensation insurance carrier may offer permanent disability benefits or a large lump sum payment.
Common Issues with Workers' Compensation in California
While the workers' compensation claim process may seem simple enough, many claimants encounter unexpected difficulties in securing the benefits they deserve after workplace injuries. Some claimants make mistakes on their claim forms that lead to lengthy delays in the insurance companies' processing of their claims. Other claims are unfairly rejected or denied on technicalities, prompting proceedings through the California Division of Workers' Compensation. It is also possible for a claimant to have their workers' compensation claim approved only to receive far less than they expected.
It is possible for a workplace injury to result in legal proceedings beyond the workers' compensation claim process. For example, if a worker sustained an injury while working due to the actions of a third party who is not part of their workplace, they likely have grounds for a third-party personal injury claim against that party. For example, if an employee was running an errand for work and was hit by a drunk driver, they can file a workers' compensation claim since they were injured on the job. However, they would also have the right to file against the impaired driver with a civil claim and seek compensation for damages that workers' compensation won't cover.
Do I Need a Lawyer to File for Workers' Compensation Benefits?
If you have been injured at work, it is technically possible to apply for workers' compensation and secure the benefits you need without a lawyer. However, if you have been severely injured, managing your recovery and the legal steps necessary for your workers' compensation claim at the same time can be incredibly challenging. Additionally, if you have reasons sufficient for legal action outside of the workers' compensation system, it is best to have an attorney assist you with this.
Your legal representative can help you complete your claim forms and negotiate with insurance carriers on your behalf. If your case involves the California Division of Workers' Compensation for any reason, your attorney can assist with these interactions as well. If your claim is unfairly denied or the workers' compensation insurance carrier offers a low ball settlement, your attorney can help you address these issues and appeal your claim if necessary.
Ultimately, the workers' compensation system in California aims to provide the financial assistance an injured worker needs after a workplace injury. While the process may seem straightforward in most cases, the reality is that many people encounter unexpected problems with their claims and need reliable legal counsel to navigate these situations successfully. If you are preparing to make a workers' compensation claim in San Bernardino County, CA or believe you have the right to civil action beyond the workers' compensation system, the right attorney is a valuable asset in these situations. Contact Kampf, Schiavone & Associates for a consultation and to learn more about the legal services we offer that can help you succeed with your workers' compensation claim.