San Bernardino Workers' Compensation & Personal Injury
Attorneys Serving California with Integrity and Commitment
$6.1 Million
Product Liability
John D. – Defective Throttle
$3.1 Million
Workers' Compensation
Diana C. – Fell on the Job
$2.5 Million
Machine Liability
Kim D. – Amputated Fingertips
$1.9 Million
Miscellaneous Liability
Don W. – Run Over By Scraper Tractor
$1.6 Million
Miscellaneous Liability
Fred R. – Pool Drowning
$1.4 Million
Workers' Compensation
James I. – Fall from Height
$1.3 Million
Personal Injury
Roger R. – Auto vs. Pedestrian
$1.2 Million
Medical Malpractice
J.V. – Failure to Diagnose
MORE THAN $250 MILLION RECOVERED
Committed to getting positive results for injured people in San Bernardino & throughout California
Founded in 1985, we are San Bernardino's largest workers' compensation, medical malpractice, personal injury and Social Security Disability law firm. We have recovered more than $250 million for injured people throughout California's Inland Empire. You can be confident we have the skill to protect your rights and get you the money you deserve.
Accessibility And
Convenience From
Start To Finish
Whether you have been injured on the job or outside of work, we understand that you are already under a great deal of stress. We are not going to add to it. Our lawyers will remain accessible and available to you through all stages of your case, keeping you updated along the way. We will do everything we can to make the process as convenient as possible for you.

We handle all cases on a contingency fee basis. You owe no attorney fee unless we win your case. Therefore, you have nothing to lose and potentially everything to gain by contacting us.
YOUR CASE IS IN GOOD HANDS
Meet the Kampf, Schiavone & Associates Team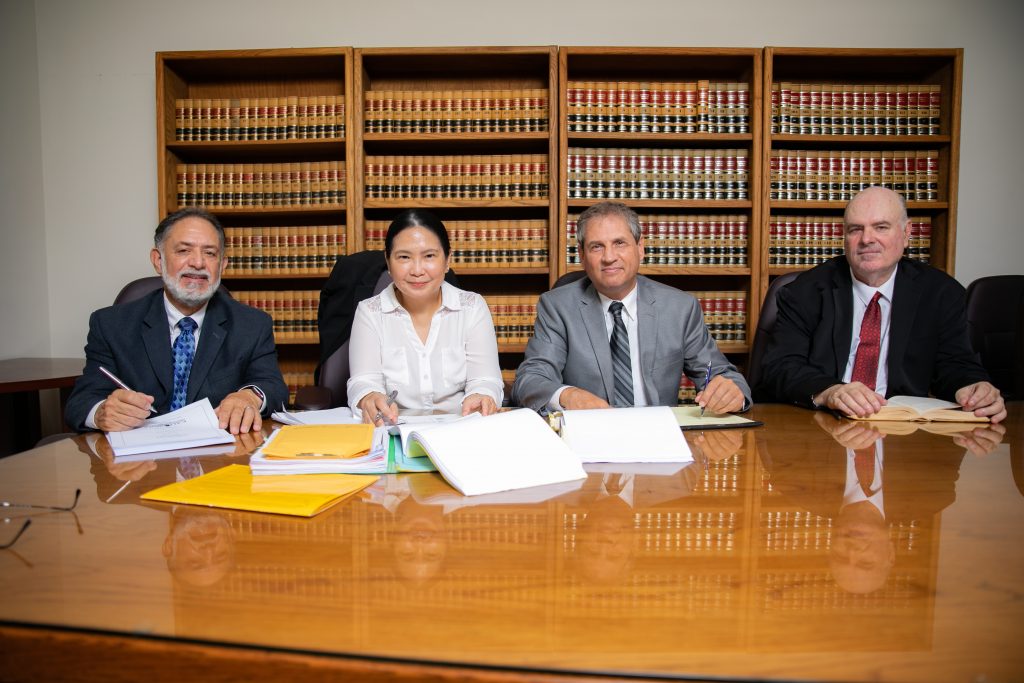 Nearly half of all new cases are referred to us by former clients. That means a lot to us.

Our mission is to win your loyalty, to be the law firm you come to whenever you have been hurt or wronged, to be the law firm you send your loved ones to. For that reason, we handle every single case with care and personal attention. Your case will be handled by an experienced attorney at all stages. Your case is in good hands at our law firm.
The Law Office of Kampf, Schiavone & Associates, A.P.C. announces the passing of its founder, Roger W. Kampf. Mr. Kampf was born on August 12, 1943, and passed away on November 13, 2021, in Yucaipa, California.
Details regarding the memorial service can be found by clicking here.
It may seem easier to simply accept your losses without a fight after a workplace accident or another incident that caused personal injuries. Yet this could lead to your family paying for things out of pocket that someone else lawfully should have to pay. Filing a lawsuit, on the other hand, could give you compensation for your damages.
Accepting your losses when you did not cause the accident is unfair. We believe in holding at-fault parties accountable for their actions. Filing a claim with our assistance could lead to a financial award that enables your family to look forward to the future.
Randy Schiavone is an amazing attorney! He's smart and aggressive! He never gives up on you and will get you justice! I love having randy as my lawyer and would never hire anyone but him. His team is really friendly too!
Our attorneys were attentive to our needs and helped guide us. Angelique always returned our calls and showed a genuine concern for our best interests. I would highly recommend this law office to anyone who experiences personal injury. Special thank you to Angelique.
Law office of Kampf Schiavone and Associates is great they handle my case very well I had a great experience with mr.schiavone and associates and he is a excellent attorney and they were very professional and prompt getting things done would highly recommended mr.schiavone and associates if you need a excellent law firm this is the one thank you mr.schiavone and associates
Talk to an
Attorney
for FREE