Apple Valley
Workers' Compensation
Attorney
Apple Valley Workers' Compensation Lawyer
No matter what industry you work in, your job is a key part of your life. Not only do you spend a significant amount of time at work, but your family and lifestyle also depend on the financial support that comes from your wages. While not every family lives paycheck to paycheck, few can afford to live without a steady income.
If you are injured on the job, it can be difficult to deal with the aftermath. Not only do you have to navigate the healing process, but you also have to take steps to support your family. Even if you can't work, you have options for financial support while you get back on your feet.
Fortunately, the state of California has a robust workers' compensation system. This helps ensure you have the support and resources you need while you recover. This system can be complicated to navigate, and having a workers' compensation attorney on your side can be an invaluable asset in managing this difficult phase in your life.
Kampf, Schiavone & Associates: Your Apple Valley Workers' Compensation Attorneys
When it comes to workers' rights and workers' compensation, no one fights back against corrupt corporations and stubborn bosses like the team at Kampf, Schiavone & Associates. We have an intimate understanding of workers' compensation laws and the California court system, and we work diligently to make sure that you get what you're owed.
Although you can't sue your employer for workers' compensation in California, we will do everything in our power to access the compensation and benefits you need and deserve. The process can be confusing and is often intimidating, especially when your employer is well-funded with lawyers of their own. We help your case progress through the system as quickly as possible, handle any pushy or misleading communications from your employer or their attorneys, and, in the end, will successfully receive the support you're owed.
Our team has been working in this sector for almost 40 years. We understand California workers' compensation laws and have used this understanding to successfully help hundreds of injured workers receive what is rightfully theirs. In instances when other legal actions can be taken (such as when deliberately negligent or illegal activity by your employer is the cause of your injury), we've also helped individuals maximize their settlements and receive full financial support.
What Is Workers' Compensation?
The workers' compensation program is a key aspect of upholding workers' rights in the modern workplace. Under this system, employers provide additional insurance to cover any accidents that occur at work. The owner of a business is legally responsible for the safety of employees and must compensate employees appropriately when an accident or injury happens. Though it's not mandatory across the board, California typically requires that all businesses have workers' compensation insurance.
The workers' compensation system can help provide a lot of support when leveraged effectively. Depending on your situation, your employer may be obligated to cover significant expenses related to your injury and its aftermath.
Why Do I Need a Workers' Compensation Benefits Lawyer?
The California workers compensation system is extremely useful, but it is also complicated. It touches on specific aspects of the employer-employee relationship, and the process to make sure that you receive the support you are owed can involve a staggering amount of detail-oriented paperwork. Having an attorney will make your workers' compensation case significantly easier to navigate and will ensure your peace of mind knowing you've done everything within your power to obtain the maximum amount of financial support for your family.
Attorneys become absolutely essential to the process when you have a permanent injury or chronic illness that developed at work. You will need to apply for disability and long-term compensation in these situations. It can be very difficult to structure your applications and keep the two distinct processes organized. In some situations, workers' compensation claims can make you ineligible for social security and disability or affect your payment amounts. Our attorneys can help you to go through the applications and laws piece by piece to ensure you get the maximum possible support over the long term.
Types of Workers' Compensation
The workers' compensation system is varied to accommodate the different situations that arise in different industries and workplaces. Manufacturing businesses might regularly see issues like broken bones or lacerations. At the same time, offices may deal more with chronic issues like carpal tunnel, and certain specialty industries might be concerned with chemical exposure. Because of this variety, there are several different kinds of workers' compensation claims that you might apply under. It's important to know about all the possibilities so that you can act in your best interests. An attorney will ensure that you are applying for any and all forms of workers' compensation that are applicable to you and not wasting time and energy applying for programs that don't fit your situation. Your lawyer can also help to clearly explain what workers' compensation covers and what you may have to provide on your own.
Medical Treatment
One of the main things that workers' compensation helps with is medical bills. Your workers' compensation should cover any medical costs surrounding the accident. Many people are surprised to find how wide this net is and how much is covered. Any of the following will be covered, as long as they're directly associated with the accident:
Medical assessment or diagnostic appointments
Surgery
Hospital stays
Specialist visits
Follow up appointments
Prescriptions
Medical aid devices
Transportation help
If you were injured on the job, you should never be paying any associated medical bills out of pocket.
Temporary Disability Payments
Depending on your injury, you will likely be unable to do your job for a while. If this is the case, temporary disability payments help support your family in the meantime. Though the term temporary is key here, the payments can actually last up to two years in some cases. These payments equal around ¾ of your normal weekly wages and are meant to help pay your bills while you are unable to work. This is all under the assumption that you will make a full recovery and be able to work again.
For example, let's say you broke your arm in an accident at work. Your job involves driving a truck, so you are unable to drive while your arm is in a cast, which could be 6-8 weeks. On a normal week, you make $1,000. Temporary disability would pay you $750 per week until you are able to drive your truck again.
Permanent Disability Payments
In the example above, the injury healed. Therefore, the disability was only temporary. Unfortunately, not all cases are like this. Accidents in the workplace can lead to permanent disability, meaning that you cannot perform your job ever again.
If you get permanent disability payments, their sum will depend upon your injury, the severity, the restrictions placed on you by a doctor, and your age. This is because some people will be able to retrain for a new profession following a disabling accident. However, some people are too incapacitated or too old to be expected to learn a new trade. For example, if someone has spent 40 years as a blacksmith, the government does not expect that they will learn an entirely new profession so close to retirement.
These payments can last anywhere from four weeks to 14 years, depending on your situation and disability rating.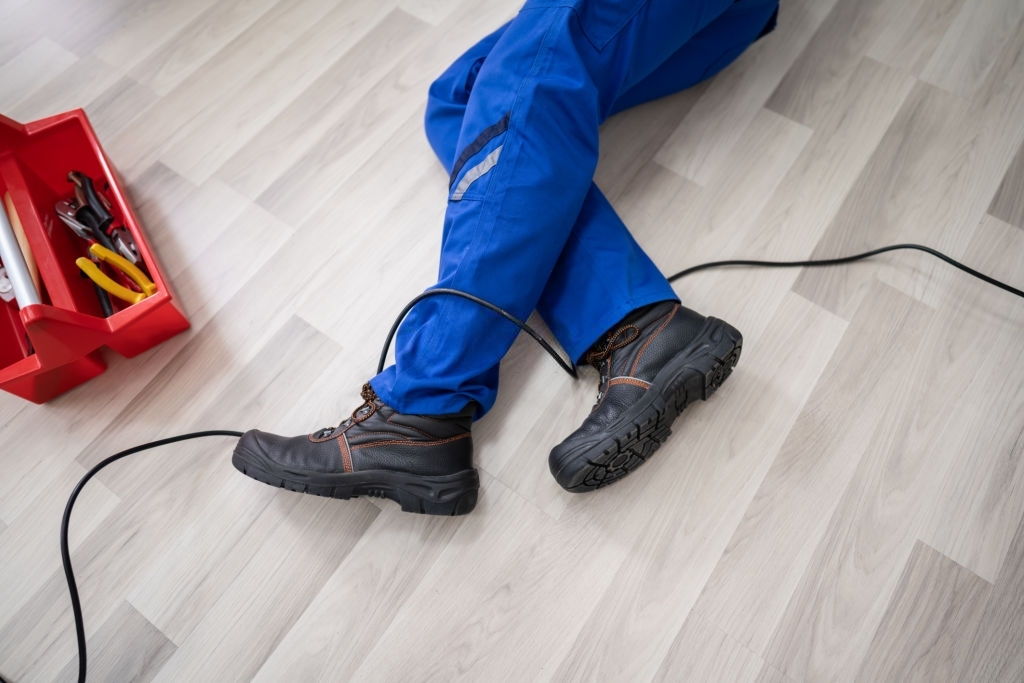 Life Pension Payments
This area of workers' compensation is reserved for those who have been severely disabled by an accident at work. They are added to other disability payments and continue the rest of your life. These are reserved for those who have been 70-99% disabled from an at-work incident.
Vocational Retraining
In some situations, an accident creates a disability that is permanent and prevents the worker from returning to the job at which they were injured butdoesn't completely prevent them from being able to do productive work in general. In these scenarios, vocational retraining can be part of the workers' compensation package. This sum will cover schooling and new training certification for a new job. The package has a $6,000 cap, which could be used towards tuition, textbooks, and other approved educational expenses.
Death Benefits
In the event that an individual dies because of a workplace accident, their family can collect death benefits via workers' compensation. This money can help to pay for burial expenses and, in some scenarios, help to make up the income that the deceased would have made. Depending on the scenario, a wrongful death case may also be appropriate.
Workers' Compensation and Personal Injury
It's important to note that workers' compensation laws in California prevent you from suing your employer directly for a workplace accident. Rather than seeking compensation through a personal injury claim, the injured is guaranteed workers' compensation. However, there are situations in which you can seek other forms of justice through the legal system. If you were injured on the job by a third party, such as a coworker, vendor, or customer, you may be able to press charges against the individual responsible. If an object or machine at the jobsite, such as a malfunctioning power tool or faulty desk chair, caused the injury you may be able to press charges against the manufacturer. While you can't take legal action against your employer directly (outside of the workers' compensation system), there may be a variety of other legal tools still available to you.
These situations are prime examples of why having an attorney to help you through a workers' compensation claim is so important. You may miss out on a significant amount of money if you don't know when and how to press charges against a third party. When you have a workers' compensation attorney on your side through the process, you can be sure you're receiving the maximum settlement and looking at all possible avenues of seeking compensation for your suffering.
The Workers' Compensation Process
It can be difficult to know what to do next when you get hurt at work. Ideally, a Human Resources representative would step in to help you navigate the next steps. However, this isn't always the case, and it's important to remember that your HR rep works for your employer while your attorney works for you and your family. Employees without a legal background can find it difficult to know exactly what to do to start the workers' compensation process and protect their rights.
Your first priority after a work-related injury should always be to seek medical attention. The workers' compensation system aims to promote health, so it's vital that you take care of yourself first. Plus, the sooner you get to see a doctor, the more documentation you have of your injury. Keep all receipts and bills from your treatment.
Your employer will likely ask you about what happened and have you detail the scenario verbally or fill out an accident report form. During this process, it's important to know that you don't need to blame any particular person or entity to receive workers' compensation. A commonplace accident like tripping and falling can still warrant workers' compensation when the injuries are severe.
If you have an attorney already, it's a great idea to have them with you when you provide your statement to your employer. This ensures that your attorney is up to date if they need to step in later and help you with paperwork or file any civil cases you may need to bring against third parties. It also reduces the likelihood that an unsavory employer will try to bully or manipulate you out of moving ahead with your workers' compensation claim.
If acting in accordance with the law, your employer should also give you further instructions about your company'sworkers' compensation process. Following this helps ensure that you get the proper financial support and aren't delayed by processing errors. Additional programs offered through your employer or insurance carrier may have separate applications and criteria to navigate, and your attorney will be able to help you with those as well.
When to Apply
There's no time to waste after a workplace injury. You must inform your employer right away so that there's no ambiguity about what happened and when. The sooner you can begin the application process, the faster you will get the financial compensation that you need to support your family. Your statement to your employer is what gets the process started.
However, it's not always possible to seek workers' compensation right away. Some injuries appear days or weeks later, even if you felt fine when the accident first happened. Other workers' compensation and disability claims come from chronic conditions such as repetitive motion or carpal tunnel. In these scenarios, you might not even think to file a claim for your injury until the pain has become debilitating. Even then, you must seek representation and compensation as soon as you realize you have experienced a job-related injury or illness.
Denial of Workers' Compensation
As mentioned, the California workers' compensation system is fairly robust. Most employees who are injured on the job and file the correct paperwork will receive proper compensation. However, there are exceptions in which an employee is denied workers' compensation. A primary cause of this is if the employee was intoxicated or under the influence of drugs when the incident occurred. Employers may ask for a drug test before compensation and other support is approved.
If an employee is roughhousing or engaging in other improper or illegal activitywhen the accident and injury occurs, they may similarly be denied compensation. If your employer tries to misrepresent the nature of your accident or asks you to sign any inaccurate statements about the event, stop talking to them immediately and do not resume the process until you have retained the services of a workers' compensation lawyer.
Contact California Workers' Comp Attorneys in Apple Valley
The team at Kampf, Schiavone & Associates is here to walk you through the California workers' compensation system. We know how complicated the process can seem, and we are here to help you navigate every step and successfully receive support so that you can focus on healing. Contact us today to learn how we can help you.
$6.1 Million
Product Liability
John D. – Defective Throttle
$3.1 Million
Workers' Compensation
Diana C. – Fell on the Job
$2.5 Million
Machine Liability
Kim D. – Amputated Fingertips
$1.9 Million
Miscellaneous Liability
Don W. – Run Over By Scraper Tractor
$1.6 Million
Miscellaneous Liability
Fred R. – Pool Drowning
$1.4 Million
Workers' Compensation
James I. – Fall from Height
$1.3 Million
Personal Injury
Roger R. – Auto vs. Pedestrian
$1.2 Million
Medical Malpractice
J.V. – Failure to Diagnose
Talk to an
Attorney
for FREE