Workers' compensation is an essential legal mechanism that exists to provide relief to workers injured while performing their job duties. Every state has different workers' compensation laws, and California enforces some of the country's strictest rules. Every employer in California must have workers' compensation insurance, even if the employer has just one employee. This coverage comes into play whenever a worker is injured on the job. In many ways, filing for workers' compensation is similar to filing for other insurance coverage. However, there are some significant differences.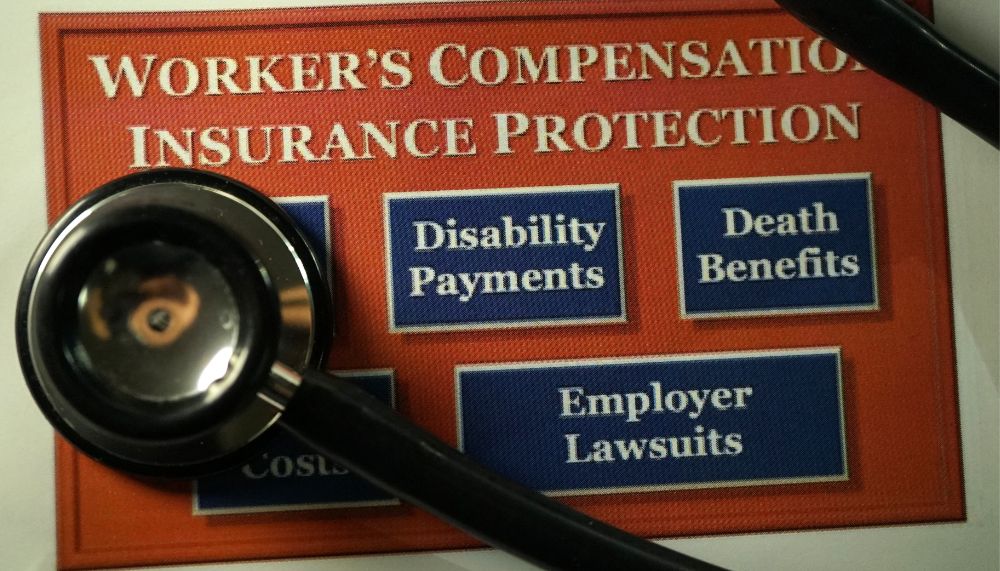 What Does Workers' Compensation Provide?
Workers' compensation generally provides two types of benefits to claimants. First, the injured worker can expect their employer's workers' compensation insurance carrier to cover all the medical treatment required to fully heal from their injury and manage their symptoms. Second, the insurance carrier can provide ongoing lost income benefits while the claimant cannot work. Usually, weekly disability benefits top out at two-thirds of the claimant's average weekly income, but this can fluctuate in many ways based on the specifics of a claim.
When you must file a workers' compensation claim, you should notify your supervisor of your injury as soon as possible and start the claim process as quickly as possible. Any delay could cast doubt on the legitimacy of your claim. Filing as soon as possible proves your need is both legitimate and urgent, and prompt action is more likely to result in success. However, every claim will involve unique details, and you may have more flexibility than you expect when it comes to the benefits you can receive.
How Are Disability Benefits Paid for California Workers' Comp Claims?
The economic impact of a workplace injury can be severe, and the workers' compensation system exists to provide relief from the financial problems that often follow a workplace injury. While the claimant can usually expect total compensation for all their medical needs, lost income is another matter. In California, disability benefits can be paid in a variety of ways:
When a claimant's injury involves permanent harm that will prevent them from working in the future, they may qualify for permanent disability benefits. The amount paid and the time these payments continue typically depend on the time the claimant spent working for their employer and the exact terms of the employer's insurance policy.
If a claimant cannot work until they fully recover, the insurance carrier may pay temporary total disability benefits up to two-thirds of the claimant's average weekly wages until they can return to work.
When a workplace injury does not prevent the claimant from working, but they cannot earn as much income as they did previously due to their injury, partial disability benefits are possible.
When looking at the various ways workers' compensation disability benefits may be paid, it's natural to wonder if you can work while on workers' comp in Chino, California. The simple answer is yes, it is possible to continue working while receiving workers' compensation benefits.
However, you must meet conditions, and the amount you earn while working on workers' comp can influence the amount you receive in benefits.
Rules for Working While Receiving Workers' Compensation Disability Benefits
When you receive your benefits determination from your employer's workers' compensation insurance carrier, it's vital to read the fine print carefully. The claim determination will likely include precise rules for continuing to receive your disability benefits. For example, if you are awarded partial disability benefits, the claim determination letter should include the terms and conditions to continue receiving these benefits if you intend to work.
Your employer may offer you alternative job duties that you can handle while you recover from your injury, or you may pursue a second job that is manageable with your condition. Whatever your case may entail, you must report your earnings if you continue to work while receiving workers' compensation benefits.
It's vital to choose alternative work that you can easily handle with your injury. For example, if you are considered disabled due to your injury and are caught working a job that you claimed to be unable to manage due to your injury, you could be charged with workers' compensation fraud and face criminal prosecution. At the very least, you will be disqualified from receiving further benefits payments and may even be compelled to repay some of the benefits you received.
Many people who suffer injuries at work face very challenging circumstances that sometimes compel them to take unnecessary risks. Even when an injured worker has legitimate intentions, violating the terms of a workers' compensation determination can have severe consequences. Read your claim determination carefully when it allows you to continue working while receiving your benefits. It's a good idea to consult your employer to determine if there are alternative job duties you can perform that are suitable for your condition. Report everything you earn if you can make arrangements for alternative work, and be sure to update your employer about your medical progress.
Should I Hire a Workers' Compensation Lawyer?
A work injury can be a life-changing experience, and navigating the legal proceedings likely to follow your injury will be much easier with an experienced lawyer on your side. An experienced workers' compensation attorney can help you file your claim, handle correspondence with the insurance carrier on your behalf, and help you determine whether you can take further legal action to enhance your overall recovery.
If you are concerned about earning income for your household while you receive workers' compensation benefits and believe you can handle alternative work, your workers' compensation attorney can provide valuable guidance to help you maximize your earnings while still maintaining your eligibility to receive workers' compensation benefits and without raising any concerns regarding workers' compensation fraud.
The attorneys at Kampf, Schiavone & Associateshave years of experience helping Chino, CA, clients navigate complex workers' compensation claims. If you are unsure of your eligibility to work while receiving workers' compensation benefits or have other legal questions about a recent workplace injury, contact us today and schedule a consultation with our team.