Workers' compensation is a form of insurance that every business in California is required to provide for their employees. If a worker is injured while doing one of their tasks, or they become ill due to their workplace environment, workers' compensation provides benefits that can assist them during their healing process.
If you were injured on the job and filed a claim for workers' compensation benefits, you may be wondering what you are entitled to. To understand your benefits, you will need to have some background information on workers' comp settlements in California.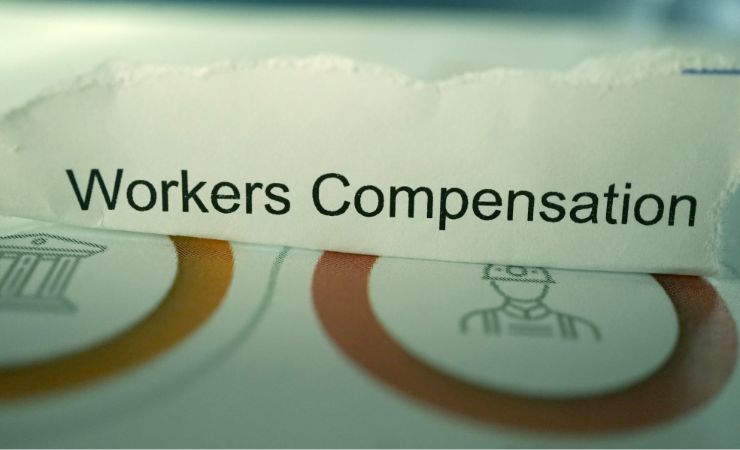 How Do You Know If You Are Eligible for Workers' Compensation in California?
All businesses that have at least one employee are legally required to provide workers' compensation insurance for their employees. To be eligible for workers' compensation from your employer or a third party in California, you must have been injured on the job due to one of your duties or normal job activities. Workers' comp is also provided to employees who develop an illness that was caused by their environment at work. The exact benefits you qualify for will depend on your injury or illness type, how long you are unable to work, and more.
Factors that Determine Your Settlement
Your workers' compensation settlement total will vary depending on your unique situation. The main factors that are used to determine your settlement include:
Your Injury or Illness Type and Its Severity
The type of injury or illness you are dealing with plays the largest role in your overall settlement. Generally, the more severe your injury or illness, the larger your settlement will be to assist you through the healing process. For example, if a worker receives a traumatic brain injury as a result of their duties, they may be entitled to permanent disability benefits and a large settlement to assist with their medical expenses and wage losses. Whether it was a slip-and-fall, a dangerous car accident, or something fell on you at work, the injury that you received from that accident will determine your workers' compensation settlement.
Your Wages Prior to the Accident
Depending on your injury or illness, you may be unable to work for an extended period of time. When this occurs, workers' compensation insurance is required to not only assist you with medical expenses and treatments but also provide help with wages that are lost while you cannot work. In California, your weekly and yearly wages are used to determine how much you are paid for lost wages. The state determines your weekly pay and then takes two-thirds of that to calculate how much you will receive each week from your claim. For example, if an employee makes $52,000 per week, this would amount to $1,000 per week. The settlement would be around $666.00, or two-thirds of the employee's wages.
Your Medical Expenses
One of the biggest ways workers' compensation provides assistance for injured employees is by covering their medical expenses. As an injured employee, you may have to go through many complicated procedures such as medical exams, doctor's appointments, surgeries, and more. These medical aspects can also be very expensive. If you receive a serious injury at your job and are unable to work, your workers' compensation insurance should provide you with lost wage payments and assistance with your bills.
The Average California Workers' Compensation Settlement
Because California is such a big state with a multitude of jobs and employees, the average workers' compensation settlement varies a great amount between each person that files. According to a study done on settlements in California, the average workers' compensation settlement ranges between $2,000 and $20,000, as almost 60% of the people that file receive a settlement in that range. About 12% of settlements fell between $40,000 and $60,000, while only about 8% of cases were in the $60,000 to $100,000 range.
FAQs
Q: How Is a Workers' Compensation Settlement Calculated in California?
A: To determine your final settlement in a workers' compensation case, the state takes multiple details into consideration, such as the type of injury or illness, the severity of it, how long an employee is unable to work, their previous wages, their medical expenses, and more. To calculate a payment for lost wages, the state will take two-thirds of your wages pre-tax to determine an amount that you can either accept or negotiate.
Q: What Is the Maximum Payout for Workers' Compensation in California?
A: The maximum payout that can be received by workers is two-thirds of their pretax wages. The only way benefits may be higher is if an employee is receiving multiple kinds of insurance, such as disability and lost wages. Otherwise, for lost wages, you may only receive two-thirds of your previous pay.
Q: Does Surgery Increase Workers' Compensation Settlements in California?
A: In most cases, yes. If you are injured at work through no fault of your own, you should not have to pay for expensive surgeries out of your own pocket. Your workers' compensation settlement should reflect the medical expenses you have had to take on, including any surgery that may be needed.
Q: What Happens If I Don't Immediately File a Claim for My Injury?
A: In California, the statute of limitations on workers' compensation cases is one year. This means that, as long as you file your claim within a year of your injury taking place, you should still have a valid case. If you do not file your claim within this timeframe, you risk losing the compensation that you will need to recover from your injuries or support yourself and your family if you can no longer work.
Q: What Kinds of Injuries Are Covered by Workers' Compensation Insurance in Palm Springs?
A: Workers' compensation insurance should cover all injuries that occur as a result of an employee's job, whether it was a slip-and-fall or a car accident. Back injuries, broken bones, traumatic brain injuries, and more are all valid injuries for a workers' comp claim. Consulting a workers' compensation attorney can help you determine if your injury is covered.
Palm Springs Workers' Compensation Attorneys
From being unable to work to trying to keep up with bills and medical expenses, a workplace injury or illness can take a massive toll on your life. Here at Kampf, Schiavone & Associates, our team is passionate about helping injured and sick employees get the compensation that they deserve. By working with our attorneys, we can help you file a claim and get a settlement that can assist you properly. To learn more about our team of experienced attorneys, our services, or how we can help with your workers' compensation case, contact us today.