Being injured at work can be a frightening and complicated situation. Employees not only have to worry about how they will heal, but they also have to figure out how to pay their bills and keep food on the table. Luckily, there are state and federal laws that provide benefits to employees who are injured on the job. By hiring an experienced workers' compensation attorney, you can trust that your injury will be taken seriously by your company and that they will fight for the compensation you deserve.
There are several things you need to know about workers' compensation and finding an attorney that's right for you.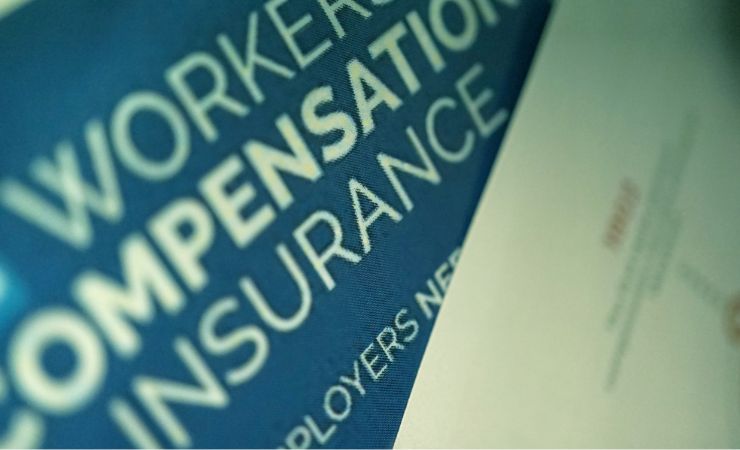 What Is Workers' Compensation?
Workers' compensation insurance, often referred to as "workers' comp" for short, is a form of insurance that businesses must provide in case their employees are injured at work or become sick because of their workplace environment. The benefits an injured or sick employee receives will depend on their unique situation. It can often include assistance such as help with medical treatments and bills, temporary or permanent disability benefits, lost wage payments, and more.
What Should You Look for in a Workers' Comp Attorney?
When it comes to finding an attorney you can trust, it can be difficult to know where to start. There are five qualities one should look for when finding an attorney that is best for you and your situation:
Experience with Workers' Compensation Cases
The first thing you want to look for when finding an attorney for your workplace injury case is experience with workers' compensation cases. Most attorneys specialize in different areas, so you'll want to find a lawyer who focuses on workers' compensation and personal injury law. By hiring an attorney familiar with the legal aspects of workers' comp, you can have some peace of mind that your attorney knows what they are doing and that your case will be taken care of correctly.
Strong Reputation
The reputation of your attorney plays a large part in whether you should trust them with your case. When looking for lawyers, always make sure to check out online reviews and overall client satisfaction. If the attorney you are looking at has a reputable image, treats their clients well, and has high customer satisfaction, then they can most likely help make the workers' compensation process much easier on you. You should always try to avoid law firms that have a poor image or reputation.
Experience Related to Your Specific Injury
After finding an attorney with a good reputation and a specialization in workers' compensation, it always helps to research whether that attorney has experience with cases of your specific injury or illness. If they do, they will know the benefits and compensation you deserve, how to fight for it, and how to handle the legal processes to get you there.
Great Communication
Communication is a critical aspect of any attorney-client relationship. If you find that an attorney or law firm is slow to reply, will not answer all your questions, or does not seem to be interested in what you have to say, then they most likely will not be a good fit for your case. You want an attorney that not only cares about your situation but is proactive about helping you with it. Inquire about their preferred methods of communication, and if you meet them in person, do not be afraid to evaluate your personal connection with them after you leave. If you feel uncomfortable or like you and the attorney just did not connect, it might be in your best interest to find someone else. Because you are going to be working with your attorney for a long period of time, you want to find one that you can easily communicate with and feel comfortable around.
Success Rates
Working with a lawyer that has years of experience and a successful track record for cases like your own can help you immensely. When searching for an attorney that is best for you, make sure to try and research their success rates. If an attorney has a great reputation and a high success rate, they will most likely be able to get you the best possible outcome for your case.
FAQs
Q: What Is the Average Workers' Comp Settlement in California?
A: In California, the data has shown that the average workers' compensation settlement may be anywhere from $2,000 to $20,000. The amount that you will receive from your settlement will depend on your pre-tax wages, as the state will take two-thirds of that total to calculate your settlement amount.
Q: What Percentage Does a Workers' Comp Attorney Get in California?
A: The average percentage a workers' compensation lawyer takes ranges from 9% to 12% of the total settlement, though sometimes it may increase to 15% or more if the case is complex. Before hiring an attorney, you should discuss their rates to ensure that you will have consistent representation for the duration of your case.
Q: How Long Does It Take for a Workers' Comp Case to Settle in California?
A: Settling a case can often take a long period of time, especially when there are conflicts between the parties. The average workers' compensation case in California takes anywhere from 12 to 18 months to settle. Additional legal and medical complexities can lengthen this timeframe. Consulting an attorney will allow you to have an idea of how long your case may take to settle.
Q: How Are Workers' Comp Settlements Calculated in California?
A: To determine your overall settlement, the state will take a variety of details into consideration, such as your injury or illness, its severity, if you are temporary or permanently disabled, and more. After evaluating your case, the state then takes two-thirds of your pretax wages to determine your total benefits.
Kampf, Schiavone & Associates: California Workers' Compensation Attorneys You Can Trust
From being unable to work to having to pay medical bills, the stress of a workplace injury can be overwhelming. Here at Kampf, Schiavone & Associates, we are dedicated to helping employees with their workers' compensation cases across Pasadena. We know how complicated a workplace-related injury or illness can be, which is why we are passionate about working to get you the compensation that you deserve.
If you or a loved one were injured or became ill because of your work environment in Pasadena, do not wait to get the legal assistance you need. To learn more about how we may be able to help you, contact our team today.