Rialto
Workers' Compensation
Lawyer
Rialto Workers' Compensation Attorney
Although few people expect to suffer serious injuries on the job, workplace injuries happen every day in every state across the US. From concussions and broken bones from sudden trauma to repetitive stress injuries such as chronic back pain and carpal tunnel, workers commonly experience injuries at work or while completing work-related tasks. According to data collected by the National Safety Council, an American worker sustains a work-related injury every seven seconds, nearly 13,000 injuries each week or 7 million per year. While workers in construction, manufacturing, and transportation face the highest risk for work injuries, workers in any occupation are vulnerable to safety hazards that impact their health and well-being.
If you recently experienced a work-related injury, you are likely dealing with costly medical bills along with the other expenses that accumulate when you are not healthy enough to return to work. Thankfully, you do not need to confront this challenge alone. A Rialto workers' compensation attorney can help you understand the workers' compensation system, guide you through the steps of the process, and protect your rights. Learn more about workers' compensation by reviewing the information below, then contact Kampf, Schiavone & Associates today to discuss your case.
What Is Workers' Compensation?
Workers' compensation refers to a set of guidelines for managing the expenses incurred by injured workers when they are harmed on the job or while performing job-related tasks. Most employers are required by law to make contributions to the workers' compensation system, enabling it to cover valid workers' compensation claims submitted by injured workers. State guidelines allow injured workers to recover compensation for hospital and doctor bills, lost wages, lost future earning potential, disability, and other expenses involved with full rehabilitation.
How Is a Workers' Compensation Claim Different from a Personal Injury Claim in Rialto, CA?
Workers' compensation was designed to mitigate risks for both employers and employees by replacing any personal injury claims that could result from a workplace injury. In most cases, workers' compensation policies substitute for personal injury claims. This system provides a solution for injured workers facing financial hardship from their injury. It also offers employers financial protection by mostly eliminating the possibility of personal injury litigation. Employers are legally required to pay into a workers' compensation insurance program, and an injured worker has the right to recover expenses resulting from their injury.
Unlike personal injury claims, workers' compensation claims do not require demonstrating negligence to recover compensation. Whether the employer's negligence led to the injury-causing accident, or the worker's actions directly contributed to the accident, the employer is responsible for providing compensation. In exchange for the certainty this system offers employees in terms of their injury expenses, workers are prohibited from filing personal injury claims against their employer. Paying into the system allows employers to avoid a potentially expensive damage award from a personal injury claim but makes it obligatory for them to pay recurring state-charged premiums, whether or not workplace injuries occur.
There are some exceptions to this rule that allow injured workers to circumvent the workers' compensation system and file personal injury claims. Examples include cases where the employer intentionally caused harm to the worker, or the injury happened because of defective products or exposure to hazardous materials. When the accident involves a third party, the worker may be able to file personal injury claims against them, as well. Third parties that can be held liable for work injuries include manufacturers, transportation companies, landowners, and contractors.
Am I Eligible for California Workers' Compensation?
Each state may set its own guidelines, but most states do not allow workers' compensation to cover independent contractors, volunteers, business owners, overseas employees, or workers on a farm, railroad, or private residence. Workers' compensation also does not apply to employees without sufficient working hours to meet the state mandated minimum. Employees of the federal government are also excluded from the state workers' compensation system because they participate in a federal workers' compensation program.
What Injuries Does Workers' Compensation Cover?
Workers' compensation covers injuries sustained from isolated accidents as well as long-term illnesses and medical conditions that developed or became worse during employment. Accidental injuries often include the following:
Concussions and other traumatic brain injuries
Neck and back injuries
Sprains, strains, or tears of muscles, ligaments, or tendons
Broken or dislocated bones
Lacerations
Puncture wounds
Burns
Most accidental workplace injuries occur due to overexertion, falls, and contact with objects or equipment, such as being struck or crushed by machinery, equipment, and collapsing structures.
Repetitive stress or motion injuries account for many long-term medical issues, the most common of which include:
Chronic back pain
Carpal tunnel syndrome
Tennis elbow
Injuries caused by inflammation, such as tendonitis.
Workers can also pursue compensation for occupational-related illnesses such as lung disease or heart conditions, physical or psychological health conditions arising from workplace stress, and exacerbated pre-existing conditions.
What Benefits Does Workers' Compensation Provide?
A workers' compensation package covers at least half of the total financial obligations an injured worker incurs due to their injury. This includes approximately two thirds of the normal income the worker would have earned during the period they were out of work due to the injury, as well as the full cost of medical care and treatment. Pain and suffering are not covered under workers' compensation.
Workers' compensation also provides temporary and permanent disability benefits in situations involving disfiguring or incapacitating injuries, such as amputation or paralysis. If the injured worker is unable to re-enter their prior position or industry following the injury, workers' compensation covers the cost of vocational retraining. If a worker dies because of their workplace injury, their surviving family members can pursue death benefits from workers' compensation.
What Is Not Covered by Workers' Compensation?
For workers' compensation coverage, the workplace injury must have occurred either while the employee was working on the jobsite or in the process of completing job-related duties. Most injuries sustained due to the worker's careless or negligent behavior are covered by workers' compensation. However, there are restrictions based on the circumstances of the injury, the type of injury, and the extent of harm caused by the injury. The company can deny the claim if the workplace injury occurred while the worker was under the influence of alcohol, drugs, or other controlled substances, violating state or federal laws, or breaching company policy.
Do You Need a Lawyer to Get a Workers' Comp Settlement?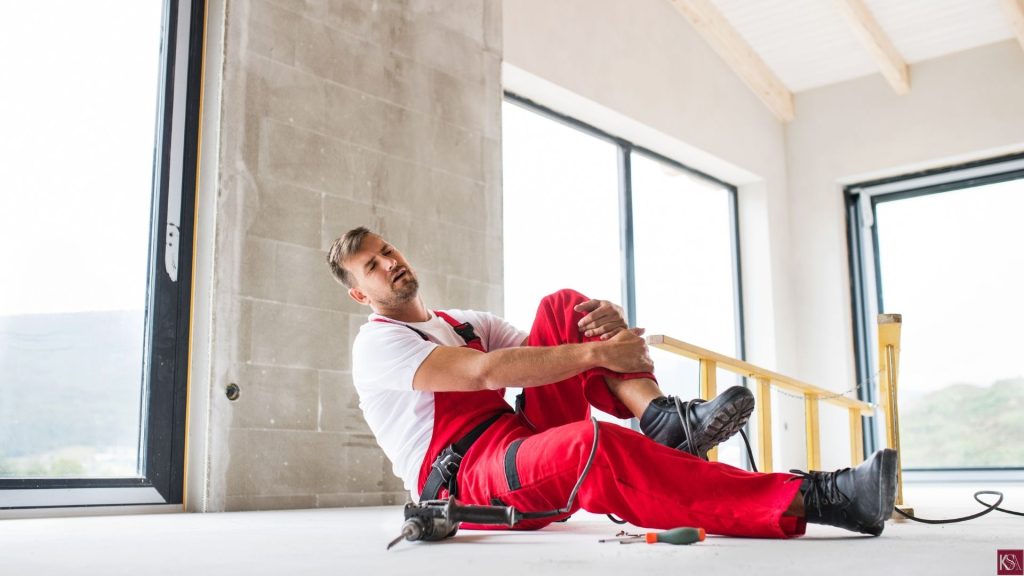 Although you do not need a workers' compensation attorney to receive a settlement, legal counsel is recommended to ensure you pursue the best course of action and secure the maximum award. A Rialto workers' compensation lawyer can help you ensure your claim is valid, accurately prepared, and processed in a timely manner. You can face several challenges with your claim, such as your employer's insurance company using manipulative tactics to avoid paying your claim or your employer retaliating against you by altering your position, hours, salary, or even terminating your job. If your claim is denied, you will need an attorney to help you navigate the appeals process.
When Should I Contact a Workers' Compensation Attorney?
If the workplace injury was minor, did not require extensive medical treatment, did not cause you to miss work, and did not involve an area of your body affected by a pre-existing condition, you may be able to represent yourself. However, even seemingly straightforward cases can become complex and your employer's insurance company can engage in dishonest tactics to avoid paying a claim. In the following circumstances, you will require assistance from a Rialto workers' compensation attorney:
Your employer denies the accident occurred at work, denies your claim, or does not promptly pay the benefits you are entitled to recover.
Your settlement offer does not cover your medical bills or lost income.
Your medical issues involve a temporary or permanent disability that prevents you from returning to your previous position, limits your abilities, or prohibits you from working at all.
You receive Social Security benefits or plan to apply for them.
Your boss engaged in retaliation after you filed a claim, such as reducing your hours, decreasing your pay, creating a hostile work environment, demoting you, or firing you.
Your injury occurred due to serious misconduct by your employer or involved a third party.
Recover Compensation for Your Workplace Injury
If you sustained a work-related injury that has impacted your life, contact Kampf, Schiavone & Associates today to learn how we can help you. Since 1985, our team of trial-tested Rialto workers' compensation attorneys has successfully represented injured clients throughout California and recovered over $250 million in settlements and verdicts. Firm founder and managing partner W. Roger Kampf spent years working for a major insurance company as a supervisor and senior adjuster, during which time he gained extensive knowledge of how the insurance industry works. He employs this insight today to aggressively advocate for injured clients during negotiations with insurance companies and help them obtain compensation for their injuries.
Schedule a consultation with Kampf, Schiavone & Associates to discuss your case and discover how we can help you recover the maximum amount in your workers compensation claim. Our team has the legal knowledge, professional resources, and litigation skills to fight for you. We are dedicated to protecting the rights of our clients and can effectively negotiate with even the toughest opponents to reach an optimal outcome in your case. When you have our Rialto, CA attorneys on your side, you can focus on recovering from your injuries instead of fighting with your employer's insurance company and receive the compensation you deserve.
$6.1 Million
Product Liability
John D. – Defective Throttle
$3.1 Million
Workers' Compensation
Diana C. – Fell on the Job
$2.5 Million
Machine Liability
Kim D. – Amputated Fingertips
$1.9 Million
Miscellaneous Liability
Don W. – Run Over By Scraper Tractor
$1.6 Million
Miscellaneous Liability
Fred R. – Pool Drowning
$1.4 Million
Workers' Compensation
James I. – Fall from Height
$1.3 Million
Personal Injury
Roger R. – Auto vs. Pedestrian
$1.2 Million
Medical Malpractice
J.V. – Failure to Diagnose
Talk to an
Attorney
for FREE